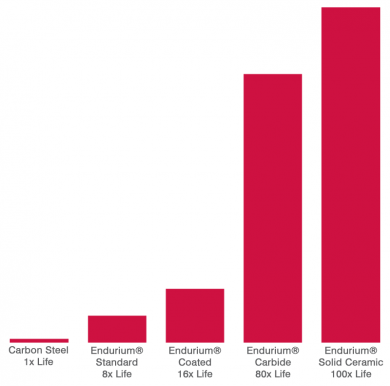 The newest innovation slitter blade technology. Used by the experts in the film, foil and paper slitting and converting industries.
Engineered to outlast standard carbon steel, Endurium® slitter blades are designed for high performance industrial applications. Available in slotted, injector and 3-hole style, there's an Endurium® razor blade to meet your slitting and converting needs.
Advanced high wear material blended with proprietary technologies gives Endurium® razor blades an edge over standard carbon steel blades in most slitting and converting applications. Endurium® slitter blades provide long-lasting sharpness that results in more accurate cuts. 
Try Endurium® if you process any of these substrates: LLDPE, LLPE, OPP, PET, BOPET, LONOMERS, HDPE, PP, BOPP, OPET, METALLOCENES, PVC